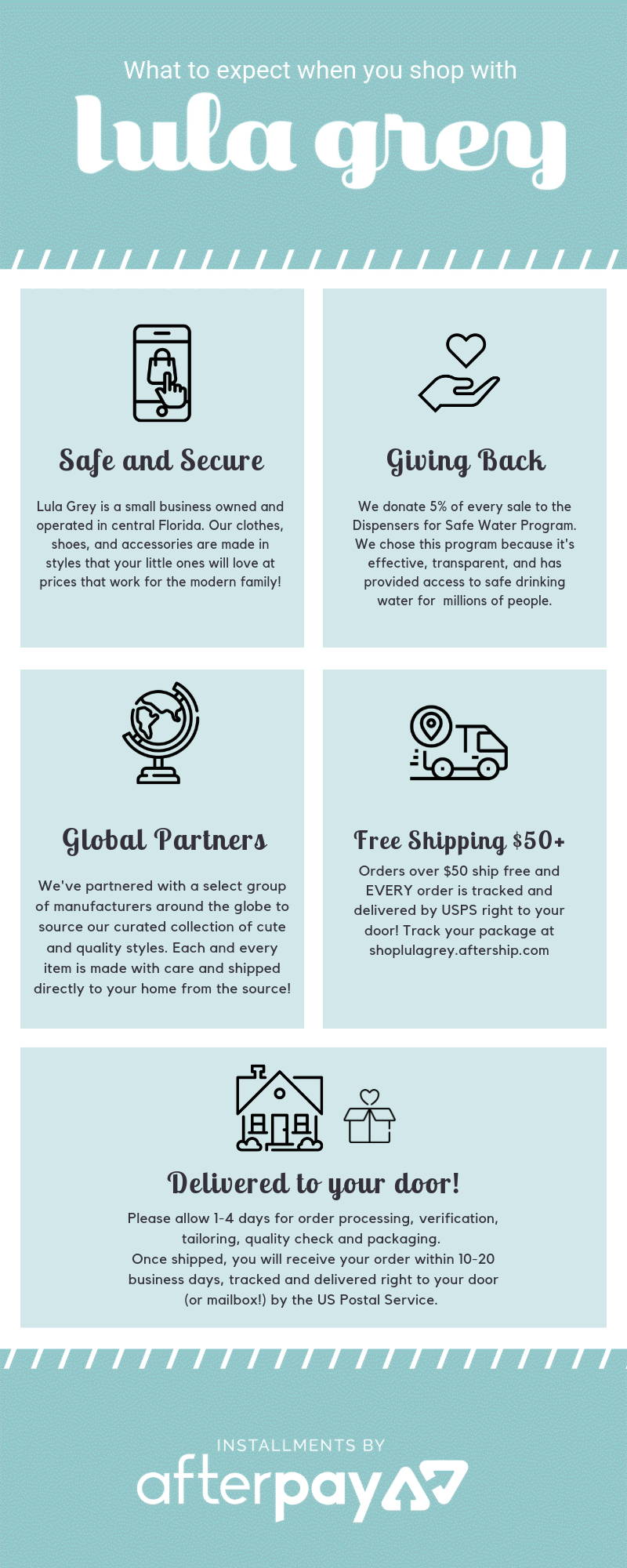 Lula Grey was created on the simple idea that the baby and toddler clothes & accessories should be cute, fun, and reflective of their personalities! Whether you're a parent of four or have shopped for a friend's baby shower, you've probably noticed the lack of actually cute styles available in stores! Young children are wildly creative, imaginative, and full of curiosity & wonder, yet so often the only options readily available to parents are either boring and plain or look like something your mom dressed you in as a baby. At Lula Grey, you'll find no shortage of dinosaurs, donuts, unicorns or mermaids! Our clothes, shoes, and accessories are made in styles that your little ones will love at prices that work for the modern family!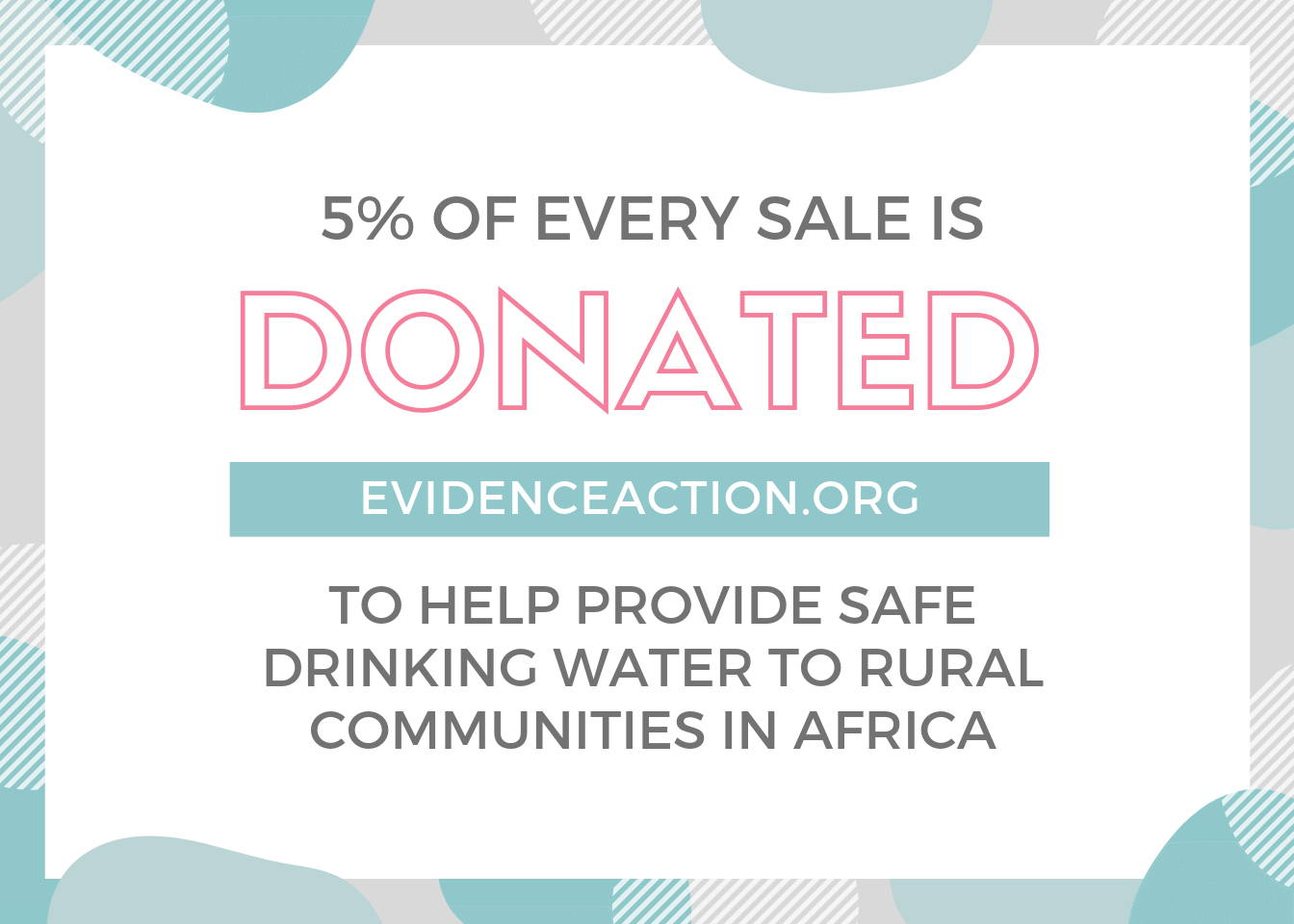 $1.28 = 1 YEAR OF SAFE DRINKING WATER
An estimated 525,000 children under the age of five die from diarrhea each year, often as a result of unsafe water. Evidence Action's Dispensers for Safe Water program installs chlorine dispensers directly next to rural water sources in Sub-Saharan Africa, allowing residents to add a precise dose of diluted chlorine to their jerricans before filling the can with water. The water stays clean for two to three days. At a cost of around $1.28 per person per year, Dispensers for Safe Water is a proven, innovative, and cost-effective approach to increase rates of household chlorination.